At Riverview Dentistry, our dentists and hygienists can help you maintain your oral health through regular dental exams and hygiene appointments.
Dental Cleanings & Check-Ups
Our preventive services will help protect your teeth and smile against the effects of everyday life. 
Daily flossing and regular brushing are very important to maintain the health of your teeth and gums. When you visit our office for your hygiene appointment, your dental health team will also provide you with diagnostic services.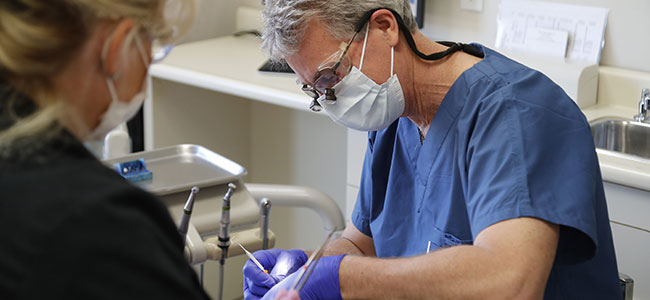 During your dental cleaning/routine appointment, you can expect:
Teeth polishing 
Dental exams 
Fluoride treatment 
Removal of plaque 
Removal of calculus 
Removal of tartar
Your dental exam may include: 
Examination of your gum 
Examination of tooth decay
Examination of existing restorations
Examination of your bite position
Examination of diagnostic x-rays
Oral cancer screening 
Gum disease evaluation 
---
« Go Back